Recently in Indies Category
April 27, 2009


New Deadline for Indiecade!
Considering submitting something to
Indiecade
, but worried about the April 30 deadline? Good news - the deadline has been extended until
May 15th, 2009 at Midnight PST
. For more information, visit
www.indiecade.com
or check out
our earlier post
. Good luck!

March 9, 2009


IndieCade Call for Submissions (Updated)
Updated - note the new deadline of May 15th!
Attention students, academics, artists and industry professionals! We'd like to call your attention to the upcoming submission deadline for
IndieCade
, the upcoming festival of independent games and interactive art being chaired by friend-of-the-lab
Celia Pearce
. Here's the official CFP.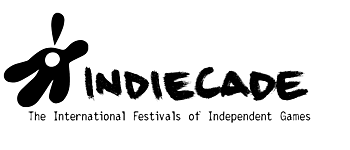 IndieCade Call for Submissions
IndieCade invites independent game artists and designers from around the world to submit interactive media of all types - from art to commercial, ARG to abstract, mind-bending to mobile, serious to shooter, as well as academic and student projects - for consideration. Work-in-progress is encouraged. A diverse jury of creative and academic leaders will select entries for top prizes at the IndieCade 2009 Festival. All entries for the Festival will also receive consideration for presentation at all 2009 IndieCade international exhibitions including: IndieCade 2009 Events:
IndieCade @ E3, Los Angeles (June 2-5) IndieCade Asia TBA IndieCade @ SIGGRAPH, New Orleans (Aug 5-7)
IndieCade 2009 (Oct 1-10)
IndieCade Europe, GameCity, UK (Oct 26-29)
Submissions Deadline: April 30, 2009 May 15, 2009 at Midnight PST. For more information and to enter: www.IndieCade.com.
IndieCade's successful flagship 2008 festival held last October at Open Satellite contemporary gallery in Bellevue, Washington, was the first major intertaional exhibition of independent videogames and videogame art in the area. Event organizers include IndieCade Founder Stephanie Barish, Chair Celia Pearce, and Festival Director Sam Roberts.