June 2009 Archives
June 25, 2009


Back, bushed, and befuddled.
Well, I'm back from my recent travels - and utterly exhausted. I've been trying to catch up on my sleep for a week, but that doesn't seem to be actually working. Last night, for example, I slept for a good eight hours and still woke up exhausted. This is disturbing, as I have a long list of requests from friends, clients and fellow travelers that I'm trying to get to (250+ such requests in my inbox greeted my return Stateside with the pitiless chirping of tiny flaming hell-birds) and this lack of energy, simply put, ain't helping. If yours is one of these requests that I've not managed to get to yet, I deeply apologize - it's entirely likely that it's one of the ones that requires some Serious Thought, or perhaps some Intense Labor. Either way, I'm doing my best to get to your request in a timely manner. Please stand by.
In other news, I'm finding myself somewhat befuddled by today's death of Michael Jackson. After Ed McMahon and Farrah Fawcett, my fiancée and I were discussing how this is sort of how it goes, and how weird it will be when Brad Pitt dies, et cetera et cetera, but Michael Jackson dying is something truly beyond the pale. Michael Jackson dying is like Mickey Mouse dying. The King of Pop was less a person and more of a persona, perhaps; you can almost hear Obi-Wan Kenobi sadly shaking his head over one of Michael Jackson's surgeries and intoning, "He's more cartoon than man now." 'Iconic' doesn't begin to describe it. It's just... Odd. True, the Michael Jackson of recent years had devolved into something truly bizarre, and especially his recent fiscal scenario was a completely befuddled mess, but still... My friend Derek also adds another strange insight into the whole fiaso: "Oh, I forgot. We're not supposed to speak ill of child molesters who bought off witnesses once they're dead. Right." Whether the whole lawsuit was trumped-up or paid off is still a matter of debate (the Wikipedia page on the 2005 case of The People of the State of California v. Michael Joseph Jackson notes that all charges were dropped and the plaintiffs seemed to be a bizarre, lawsuit-happy bunch) but D has a point - Jackson certainly does leave behind an unsettling, surreal biography.
Still... Still, it feels weird to have him gone. I was never a Michael Jackson fan, to be honest - that is to say, I can sing along to "Billy Jean" and "Thriller" when they come on the radio, but I've never owned a Michael Jackson album. Growing up in the 1980s, I had an odd distrust of Michael Jackson and Madonna alike, perceiving both of them as weird. I always preferred U2 or R.E.M., Duran Duran or Genesis, even especially more out-there acts like Information Society. Michael Jackson and Madonna were, to me, oversexed sideshow acts that somehow held the entire world in thrall, and I wasn't interested. Looking back, Information Society may have been even more bizarre than Michael Jackson, but any techno band that sampled Star Trek (, 1988, although this video of "Repetition" is way better) won points in my book - and, for extra nerd points, I discovered InSoc on the CD+G sampler that came with the Sega CD add-on I bought for my Genesis. Aw, yeah. Old-school nerdery, right there.
Like I said, I'm exhausted and now I'm rambling. I'll leave with a quote from Kevin, another of my friends: "I am speechless. A deeply troubled man, sure but what an unbelievable talent... In spite of the rest, he was capable of greatness." If you get a chance, check out the eulogy Roger Ebert wrote for Jackson (and Kevin referred me to), "The Boy Who Never Grew Up". "Michael Jackson was so gifted, so lonely, so confused, so sad," Ebert writes. "He lost happiness somewhere in his childhood, and spent his life trying to go back there and find it."

June 24, 2009


Announcing the Spring 2009 GAMBIT Games!
Keep an eye on the
Load Game section of the GAMBIT website
! Over the next couple of weeks, we're going to be launching the Spring 2009 lineup of GAMBIT games, including
The Bridge, Moki Combat (v2.0), Rosemary,
and the
digital version of Tipping Point
.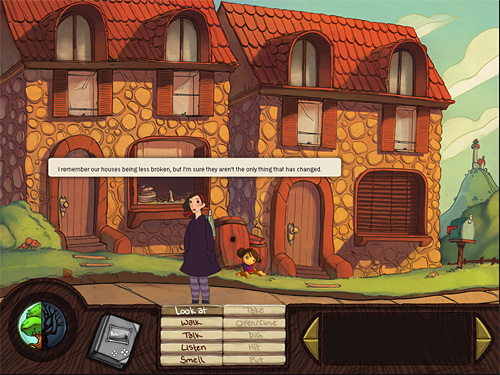 The first of these is
Rosemary,
which is an adventure game in the style of
The Secret of Monkey Island
that experiments with the idea of nostalgia as a game mechanic. Check it out now at
http://gambit.mit.edu/loadgame/rosemary.php
, then read game designer Clara Fernandez-Vara's
postmortem of the game on the GAMBIT Updates blog
! In related news, we've also posted the bios for the Summer 2009 students – check them out now in the
Credits section of the GAMBIT site
!

June 10, 2009


Up, up and away!
Apologies for the recent radio silence - I've been preparing for this weekend's big project. I'm currently sitting aboard an enormous Air France jetliner at Logan, waiting to take to the skies. After the briefest of connections in Paris (seriously - I'll be bolting through CDG) I'm offto Vienna, where I'll be teaching a workshop on Convergence Culture. This should be fantastic, and I've packed my videoblogging equipment, so my next post will hopefully have a really fantastic backdrop. Wish me luck!

June 4, 2009


GAMBIT on ThirtyOn10.
A few months ago, a group of Boston University students invited some members of our lab to appear in an episode of
ThirtyOn10
, "a weekly news program produced by the Broadcast Journalism Graduate Students of 2009". The episode, which focused on the video game industry and its impact upon Boston, featured not only GAMBIT people
Philip Tan
,
Clara Fernández-Vara
,
Matthew Weise
,
Marleigh Norton
,
Shota Nakama
and
Jonathon Georgievski
, but a ton of B-roll footage from the lab and an entire segment interviewing friend of the lab
Darius Kazemi
. All five parts of the episode have been uploaded to YouTube, and you can check them out below.
Nice work, folks, and thanks for including us in your project!
Lords of Shadow, Before and After.
One of the big pieces of news coming out of E3 this week is the announcement of Castlevania: Lords of Shadow, scheduled to drop sometime next year and looking positively amazing. Here's the kicker, though: while Castlevania: Lords of Shadow is new, Lords of Shadow is not – Mercurysteam, the developer doing the heavy lifting for Konami this time around, actually announced Lords of Shadow at E3 2008. At that time, it looked like a bland Castlevania knockoff. Here, check out the trailer:
Not to be too harsh about it, but this trailer is a study in boring – the entire first half-to-two-thirds is a slow pan around the character. Ooh, a Gothic-looking dude who resembles a Belmont. We get it. One tiny flash of action at the end, a slowly-assembling logo, and that's it? Uh, okay. The whip coming out of the crucifix is a nice touch, but aside from that... Meh.
Fast-forward a year to 2009 and suddenly it's a beautiful example of what happens when you take a decent idea and throw all kinds of talent at it. Now it's an official Castlevania game instead of a knock-off, Hideo Kojima (Metal Gear) has been brought in to produce (!) and somewhere along the line the game picked up a whole host of top-notch voice talent, including Robert Carlyle (Stargate: Universe, 24) (!) and Patrick Stewart (oh c'mon now) (!!!). The trailer alone is jaw-dropping:
Is it too early to preorder this thing?

June 3, 2009


Henry Jenkins: Convergence Culture and Transmedia Storytelling in a Nutshell.
In this clip from the future (November 2009?) Henry sums up the basics of what he's been saying about convergence culture, transmedia storytelling and the Obama campaign.
I really like how the author describes the clip as a "viral-info-snack"; Henry would challenge the 'viral' terminology as part of his recent campaign to get us to start using the term 'spreadable' instead, but even so the very spreadability of this sucker is impressive. The flash and sizzle is a little much, but it's definitely a chewy bit of intelligent theory wrapped in a crunchy eye-candy shell.

June 2, 2009


Support Interfictions 2!
As you might have heard, the Interstitial Arts Foundation is putting the finishing touches on its second anthology of interstitial fiction, Interfictions 2. The book is shaping up to be something really quite amazing - and now we're conducting an experiment in crowdfunding to get it onto the shelves. Here with the details is IAF co-founder Ellen Kushner:
We live in a world of niche marketing. The Interstitial Arts Foundation brings artists together to tear those barriers down.

We are asking you now to join us in our next adventure in storming the barricades: Interfictions 2: a New Anthology of Interstitial Writing, edited by Delia Sherman & Christopher Barzak. Interfictions 2 will be published in November 2009 in collaboration with Small Beer Press.

The first volume of Interfictions, published in 2007, was hailed as "A phenomenal collection...engrossing and provocative" (Hipster Bookclub) that "belongs on the nightstand of anyone interested in the development of contemporary short fiction" (Atlanta Journal-Constitution).

This second volume features original work by a whole new set of writers who joyfully explore the big imaginative spaces between conventional genres. And this time, we'll be reaching out to even more readers by publishing a series of free stories on the new Interfictions 2 Annex online!

What can you do to help? This extraordinary collection of interstital fiction needs your financial support. We're asking you to sponsor not just a book, but an idea - the idea that artists need to be able to express themselves freely and directly to their audiences, without the restraints of conventional genre limitations.

Here are some ways you can help us publish Interfictions 2:


SUPPORT AN INTERFICTIONS 2 STORY


$500 pays one author for a 10,000 word short story


$375 pays one author for a 7,500 word short story


SUPPORT THE INTERFICTIONS ONLINE ANNEX
8 stories will be available only online, with one appearing every week from August until November 2009.


$400 covers author honoraria for the entire Annex


$50 pays one author for an Annex story




SUPPORT THE NUTS & BOLTS OF ACTUAL BOOK PRODUCTION & PROMOTION


$400 covers typesetting fees


$200 buys Interfictions 2 a magazine ad


$100 prints up promotional postcards


$25 sends out five copies to reviewers


Your Choice: Gift amount of your choosing supports the IAF's General Fund



Become an Interfictions 2 Sponsor with a gift of $500 or more, and we'll list you as a Sponsor on our Friends of Interfictions 2 web page. And if your gift of $500 or more is received by June 30, 2009, your name will be published in the printed anthology!

Your gift of $499 or less will get you listed on a Friends of Interfictions 2 web page as a Booklover, and Booklovers who donate between $375 and $499 by June 30, 2009 will have their names published in the printed anthology. Individual supporter names will not be linked to specific stories or work.

SUPPORT A STORY, GET A BOOK!
We'll also send signed copies of both Interfictions and Interfictions 2, signed by editors Delia Sherman and Christopher Barzak, to supporters who contribute $375 or more. In addition, Sponsors of $1,000 or more can choose to receive a signed limited edition print of Connie Toebe's "Moonlight", the art used on the cover of the first Interfictions.

The easiest way to contribute is on our Web site at http://www.interstitialarts.org/donate.

Or you can mail your check along with the 2009 Gift Form to P.O. Box 35862, Boston, MA 02135. Contributions of any size are most welcome.

The IAF is a nonprofit 501(c)3 organization, so your contribution will be fully tax-deductible. But more importantly, when you make a gift to the IAF, you can bask in the knowledge that you are helping to build a new work of literature that can change people's lives.

Thank you for your continued support. Please feel free to link to or pass on this page to anyone else you think might be interested in art without borders!

Warmly,
Ellen Kushner
Vice President & Co-Founder,
Intersitial Arts Foundation

June 1, 2009


GAMBIT's Phorm at E3!
For those of you lucky to be running around at the
Electronic Entertainment Expo
in Los Angeles this week, keep an eye open for our summer 2008 prototype game
Phorm,
which is being featured in the
IndieCade Independent Games Showcase
! Posted below is the official press release from IndieCade.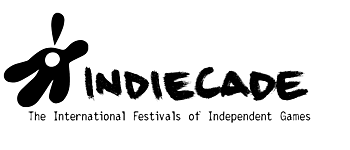 IndieCade @ E3: An Indie Games Showcase
What is the IndieCade International Festival of Independent Games?
IndieCade is the only stand-alone Independent Game Festival in the Nation. It is also the only event of its type open to the public. It is a completely international event.
IndieCade holds an annual juried competition that culminates in its annual Festival. The 2009 Festival will be held in Culver City, California, October 1- 4, 2009. The festival will include an interactive exhibition of finalist games, premiere screenings, live gameplay, a conference, salons, workshops, artist talks, performances, and more. The IndieCade 2009 Festival is programmed to serve the gamemaking community, the industry, consumers of independent media, digitally energized youth, and the general public. Culver City is located between Hollywood, Santa Monica, and Downtown Los Angeles.
What are the IndieCade Showcase Events?
IndieCade holds multiple showcase events at larger venues throughout the year including its IndieCade Europe event. These are either individually juried or curated depending upon the requirements of the venue. The 2009 series of showcase events include:

IndieCade@E3, June 2-4
IndieCade@SIGGRAPH Sandbox, August 3-7
IndieCade@OIAF Canada, October 14-18
IndieCade Europe @ GameCity, October 26-31
What is IndieCade's Mission?
IndieCade supports independent game development and organizes a series of international festivals and showcase exhibitions for the future of independent games. It encourages, publicizes, and cultivates innovation and artistry in interactive media, helping to create a public perception of games as rich, diverse, artistic, and culturally significant. IndieCade's events and related production and publication programs are designed to bring visibility to and facilitate the production of new works within the emerging independent game movement. Like the independent developer community itself, IndieCade's focus is global; it includes producers in Asia, Europe, Australia, and wherever independent games are made and played. IndieCade was formed by Creative Media Collaborative, an alliance of industry producers and leaders founded in 2005. Advisors to IndieCade include Dave Perry, Will Wright, Eric Zimmerman, Neil Young, Tracy Fullerton, and Keita Takahashi, among many other storied industry veterans and rebels.
What do we mean by independent?
Simply put, independent games are games that come from the heart, that follow a creative vision, rather than a marketing bottom line. Independent developers are not owned by or beholden to a large publisher. This means that they generally have smaller budgets than mainstream games (often no budget at all!), but they also have the freedom to innovate and to enlarge our conception of games and game audiences. Indie developers can run the gamut from artists, to academic researchers, to students, to emerging development studios striving to make the next big indie hit. They can be one person or a large team. They may be internally funded, funded by grants or private investors, or not funded at all! The key is that they create games based on their own unique vision.
What is IndieCade doing at E3?
We were invited to curate this exhibition in order to showcase and promote innovation in the game industry. We also help to expose publishers to new independent voices. We work closely with the ESA, the IGDA and other organizations interested in supporting the cause of independent game creation. We share the goal of these organizations to showcase the present and future of video games as a culturally significant form of expression.
How were the games for the E3 Independent Games Showcase Selected?
The showcase was curated by IndieCade co-chairs Celia Pearce and Sam Roberts and Creative Media Collaborative CEO Stephanie Barish. The games were primarily drawn from the 2009 Submissions to IndieCade and we included a few successful games from last year's selection that are otherwise not possible to see. The criteria for this showcase was to put together a diverse array of games that would showcase innovation for the mainstream game industry and game press, represent a wide array of independent game developers, and highlight works to come later this year.
Who are the developers?
The developers represented here include individuals, small teams, independently owned studios, universities and their faculty and students. Developers come from around the world including the US, Belgium, Spain, Austria, Great Britain and others.
Are any of these games slated for mainstream publication?
Last year a number of games shown by IndieCade were picked up by major publishers such as Nintendo, Xbox, and Sony, as well as multiple digital distribution platforms. Other games were selected for Museum installations and other artistic venues. So, don't be surprised to see some of the titles at our showcases and festival as commercial games in next year's E3.
IndieCade @ E3: An Indie Games Showcase
Hands-On Demos
And Yet It Moves*
And Yet It Moves Team *(2007/2008 Official IndieCade Selection, Coming to Nintendo Wii Soon!)
Blueberry Garden*
Erik Svedäng/Sweden *(2008 Official IndieCade Selection, 2009 IGF Awardee)
Closure
Tyler Glaiel & Jon Schubbe/United States
Cogs
Lazy 8 Studios/United States
Dear Esther
thechineseroom/United Kingdom
Flywrench* & Cowboyana
Messhof, Mark Essen/United States *(2008 Official IndieCade Selection, Currently on display at New Museum, New York)
Global Conflicts: Latin America
Serious Games Initiative/Denmark
Octopounce
Auntie Pixelante/United States
Papermint
Avaloop/Austria
Snapshot
RetroAffect/United States
Winds of Orbis: An Active-Adventure
Deep End Interactive/United States
Zephyr: Tides of War
Florida Interactive Entertainment Academy/United States
Alternate Reality, Live Games, and Installations
The Deep Sleep Initiative
ARx/United States
Mightier
Lucas Pope & Keiko Ishizaka/United States
Pluff
Diana Hughes/United States
Prototype161: Agents Wanted
Prototype 161/United States
Mobile
AquariYum!
Teatime Games/United States
Bobobua
Tripod Games/China
Guru Meditation
Ian Bogost/United States
Ruben & Lullaby
Erik Loyer/United States
Games on Video
Fabulous/Fabuleux
Lynn Hughes & Heather Kelley/Canada
Gray
Mike Boxleiter & Greg Wohlwend/USA
Posemania
Anthony Whitehead, Hannah Johnston, Kaitlyn Fox, Nick Crampton, Joe Tuen/Canada
Phorm
Singapore-MIT GAMBIT Game Lab/United States & Singapore
When The Bomb Goes Off
Tom Sennett/United States
Art Exhibition
For this year's E3, IndieCade selected games from past years to present high-resolution prints of screenshots. Below is a list of art on display and the artwork being showcased.
Braid*
Jon Blow & David Helman/United States *(2007 IndieCade Offiial Selection, Xbox Live Arcade)
Blueberry Garden*
Erik Svedang/Sweden *(2008 IndieCade Official Selection, 2009 IGF Awardee)
The Endless Forest - ABIOGENESIS
Tale of Tales/Belgium
Freedom Fighter '56
Lauer Learning/United States
ioq3aPaint
Julian Oliver*/Spain *(2008 IndieCade Awardee, Technical Innovation)
Machinarium*
Amanita Design/Czech Republic (2008 IndieCade Awardee, Aesthetics, 2009 IGF Design Awardee)
The Misadventures of P.B. Winterbottom*
The Odd Gentlemen/United States (2008 IndieCade Awardee, World/Story, Distribution to be announced Shortly)
The Night Journey*
Bill Viola Studio and USC/United States *(2008 IndieCade Awardee, Sublime)
Nobi Nobi Boy Collage
Keita Takahashi*/Japan *(IndieCade Board of Advisors)
Passage*
Jason Rohrer/United States *(2008 IndieCade Awardee, Jury Selection)
Rooms*
Hand Made Games/Korea *(2007 Official Selection, Available on Big Fish Games)
Ruckenblende*
Die Gute Fabrik (the good factory)/Denmark *(2008 IndieCade Awardee, Gamemaker's Choice)
The Unfinished Swan
Ian Dallas/United States
Where is My Heart?
Bernhard Schulenburg/Germany
IndieCade Sponsors, Supporters, and Partners
The Culver Hotel
The City of Bellevue, Washington
The City of Redmond, Washington
Electronic Entertainment Design and Research (EEDAR)
The Entertainment Software Association (The ESA)
GameCity, Nottingham
Gregg Fleishmann Gallery
The International Game Developers Association (IDGA)
Gaming Angels
IDG World Expo
Imago imaging
Jon Burgerman
Open Satellite Gallery
M Café de Chaya
Mary Margaret Network
Royal-T
Rush Street
Signtist
SIGGRAPH
The Wonderful World of Animation Gallery
Future America = past America?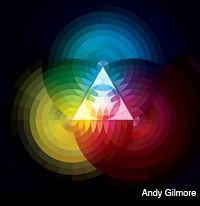 Recently I've been reading a ton about the so-called "future of work". The May 25th, 2009 edition of
Time
used that phrase as its
cover story
, and Chris Anderson takes the cover story in the June 2009 issue of
Wired,
in which he explores "
The New New Economy: More Startups, Fewer Giants, Infinite Opportunity
". Both of these magazines are describing something that we've seen coming for a while now, or at least those of us who picked up Dan Pink's
Free Agent Nation
way back in May of 2001. It's been a long time coming, but anyone reading these articles or the
New York Times'
writeup of today's
General Motors bankruptcy announcement
can see the writing on the wall.
Big, corporate America may be over. As Anderson puts it:
Huge vertically integrated conglomerates were created to minimize what economist Ronald Coase called transaction costs between teams and up and down the supply chain. Now distributed-information networks would do the same outside the walls of a single company. The Web would be globalization taken to the extreme. Projects would be open to the best of breed anywhere, creating virtual flash firms of suppliers and workers that would come together for one product and then re-form for another. "Small pieces, loosely joined" was the mantra.

But out in the reality of the world's great industries, the opposite seemed to happen. Corporations just kept getting bigger. On Wall Street, Goldman Sachs was pulling in almost $90 billion a year, tripling annual revenue in less than a decade. The pharmaceutical industry consolidated through hundreds of mergers and acquisitions. The Fortune 10, which today includes Wal-Mart and General Electric, more than tripled in size since 1990. And AT&T, far from breaking up into 300,000 different companies, became even bigger than before and, once again--at least for iPhone users--a monopoly.

And then last September it all came toppling down. Those big financial firms turned out to have been inflated by debt at levels never before seen (and hopefully never repeated). The big car companies crashed head-on into skyrocketing oil prices and plummeting consumer demand. Big Pharma ran out of blockbusters. Wal-Mart kept closing stores, while GE tried to sell off divisions. (OK, AT&T is still an iPhone monopoly, but give it time!)

So now, in the graveyard of giants, it's worth asking: Was Malone right? Was his age of nimble mammals simply delayed by the final march of corporate dinosaurs into the tar pits?

This crisis is not just the trough of a cycle but the end of an era. We will come out not just wiser but different.

What we have discovered over the past nine months are growing diseconomies of scale. Bigger firms are harder to run on cash flow alone, so they need more debt (oops!). Bigger companies have to place bigger bets but have less and less control over distribution and competition in an increasingly diverse marketplace. Those bets get riskier and the payoffs lower. And as Wall Street firms are learning, bigger companies are going to get more regulated, limiting their flexibility. The stars of finance are fleeing for smaller firms; it's the only place they can imagine getting anything interesting done.

As venture capitalist Paul Graham put it, "It turns out the rule 'large and disciplined organizations win' needs to have a qualification appended: 'at games that change slowly.' No one knew till change reached a sufficient speed."

The result is that the next new economy, the one rising from the ashes of this latest meltdown, will favor the small.
It's worth noting that "Small Pieces, Loosely Joined" is also the title of a great 2002 book by David Weinberger, on - surprise, surprise - the nature of the Internet.
I write these words with some trepidation, and I'll admit that this is one of those essays I'm writing more to get my own thoughts in order rather than in an attempt to convey some grandiose, sweeping idea to anyone reading this. I write this because I've seen firsthand both the glory and the terror of the post-corporate landscape. When I graduated from Kenyon in 2000, I spent several years working for a large corporation and enjoyed the benefits of such. Literally. I wasn't making a lot of money, but I did enjoy health insurance and subsidized transportation. It didn't take long for me to start doing consulting work on the side in order to make ends meet - and for a while there, things were going pretty well. Then, however, I suffered a pretty big personal fallout around 2002-2003, and within the space of a couple of months I was unexpectedly and heartbreakingly single and working for myself as a full-time consultant. The two were only partly related, but that was still one of the blackest points in my personal history.
And then I got a severe ear infection. Without health insurance.
I went to a quack doctor doing business in a double-wide trailer off the side of the freeway outside DC because I had no health insurance of my own and this was the best that my COBRA coverage (which was excruciatingly expensive) would pay for. She took a look at it, told me to take Tylenol and it would clear up. It didn't. Instead, it worsened, building up pressure until my eardrum blew out from the inside. I still have some hearing loss from that joyful experience. In fact, that ranks right up there with the time I spent with a broken wisdom tooth - also due to a periodic lack of health insurance - as good times.
It still wasn't enough to completely deter me from the joy of the self-employed lifestyle, and I stayed self-employed until I came here to start graduate work at MIT in 2005. I don't regret it at all, because that time was, I thoroughly believe, what qualified me to come to MIT - I spent an obscene amount of time studying, building, writing and learning, the kinds of things that are not inherently supported by major corporations, but are necessary to survive in the kind of nimble "future of work" advocated by Anderson, Pink and a whole host of other futurists that have been prophesying these shifts for decades. If this change happens the way they say it will, I'm ready. What's spooky is that America isn't ready - not only will this kind of change be downright terrifying for the majority of American workers in places like my own hometown, but America as a government isn't ready to support such a shift. Which is interesting, because in ways, this future America looks a lot like past America.
People talk about how in this future America, job security is a thing of the past. I think this is inherently false - job security will be much greater, if only because it's really damned hard to fire yourself. I suspect that the future will have a much greater number of Mom-and-Pop shops, only catering to either a global market, a hyperlocal market, or some wonderful combination of the two. In short, survival will require a much stronger sense of entrepreneurialism. If big corporations go bye-bye, they'll need to be replaced with smaller ones - and this isn't just smaller white-collar, blue-collar, green-collar or no-collar gigs, it's also the support staff for such industries. The "search for enough" may become the new crucial element, with a broader number of individuals finding that it costs less to thrive in a smaller environment than it does to compete with supercompanies, and the smaller companies thus prove to be more healthy. In a certain sense, the collapse of GM is a real "wizard behind the curtain" moment, showing that many corporations are sacrificing profitability (and sustainability) for the sake of appearances, for the sake of staying big - and that may not be what future America is all about. Future America may be about smaller scales, more intimate scales, the hyperlocal - while still catering to worldwide markets through the advent of the web. This is old Kool-Aid but still definitely drinkable; it's possible that this new depression is less of a depression and, as some have already suggested, a painful correction into the new business model that we've all seen coming for a while now.
Will a storefront in Wooster, Ohio house a company that makes specialty garden equipment and ships it to China? It's possible. Small, nimble, located outside of a major city where the cost of living is shot past all hope of sustainability... What frightens me, however, is that the health care and education components aren't there yet. I could totally go back to my consulting days, being nimble, quick and continually learning, except for two major fears: the abso-fucking-lutely ludicrous cost of health care in this country and the almost equally terrifying cost of putting one or more children through college. If Obama and the Democrats can step up to the plate and shore up the architecture needed to supply quality health care to every American (and not the quack doctor on the side of the freeway) as well as helping to get the cost of education back under control, then the collapse of GM and other similar companies may not be wholly a bad thing. Use whatever trite metaphor you want - phoenixes and ashes, eggs and omelettes - but what we're seeing here is a massive sea change, and it's one that we've absolutely seen coming - but the challenge is how to meet the challenges of infrastructure that will be needed to get this new, greener, more hyperlocal, and flat-out better America up and running as quickly as possible - and how we ourselves as individual Americans can realign our thinking to capitalize on the amazing opportunities that are riddled throughout this entire situation.
Smaller might be scarier, but it might also be happier - and it might also be a lot more sustainable. The key is in figuring out how to make that happen.